Wedding Day Emergency Kit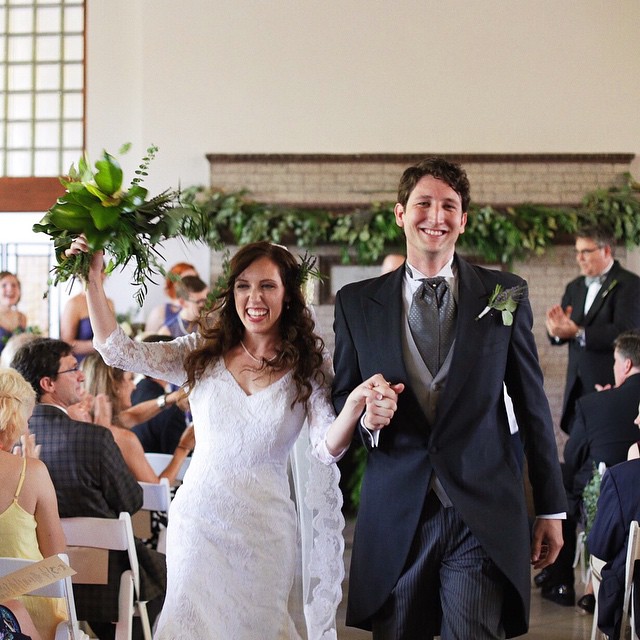 Congratulations! It's almost your wedding day. The day you thought would not come fast enough. You are busy pulling together all those last minute details. As you are doing so, consider putting together a few items which may help "save the day"– in other words a Wedding Day Emergency Kit.
 What is a Wedding Day Emergency Kit?  Simply put, it is a variety of items from pain relief to lint rollers which will help bridge the gap should the unexpected happen at your wedding. You may be one of those blessed brides where everything goes off without a hitch. It may be the most glorious sunny day at a fabulous venue and you wake up feeling amazing and excited for your day. Or you could have a situation or two like our coordinator, Cheryl, who had several wedding day mishaps. She married before wedding coordinators were a typical part of a wedding day team. Thankfully, she did have a few items with her that helped- such as scissors, which she was able to use to fix an uneven veil. Now, she uses her own experience to help make sure brides like you are prepared and have as stress-free a day as possible.
     Our Wedding Day Emergency Kit List is one of the resources we provide to our Always Yours Occasions brides. Knowing the wedding day can have surprises, we are also making it available to our social media followers to download. We sincerely hope your wedding day is above and beyond what you dream it will be.
     You've been preparing for your wedding day for a long time. Now, take a deep breath, look yourself in the mirror, smile, and have a day that is Always Yours! We wish you the very best on your special day and in your marriage.

Happy Planning!