Tips for Choosing Your Wedding Date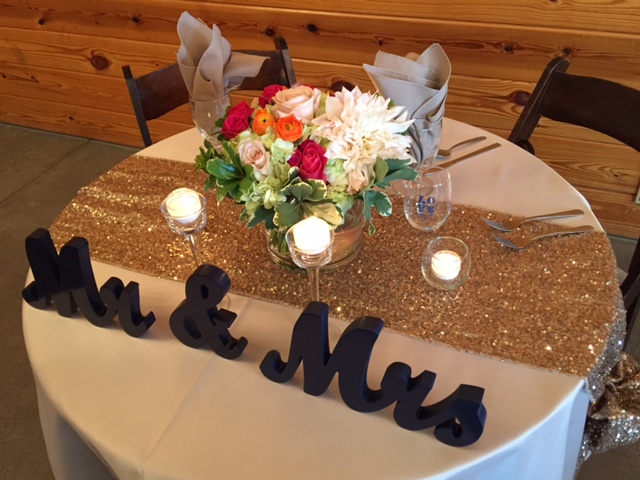 You're engaged! Congratulations! Engagement is such a wonderful time in life as you anticipate your wedding and your new life together. And speaking of your new life together-the first big choice you'll need to make is your wedding date! Of course you need to consider both of your schedules, but here are some other things to think about as you choose your date:
The season of year in which you want to marry.

The time of year may influence whether or not an outdoor wedding or reception is feasible, the material of your dress and perhaps the style, wedding party attire, colors used, and more.

Your budget.

If you have a tight budget, you can save money with venues and vendors by booking during off wedding season months or on a weekday. (Consider January, February, or July.)

Your venue.

If you have a must-have venue, you may need to be flexible as to the date and the time of your wedding. Many venues book a year or more in advance. Also, be aware that some venues book more than one wedding a day or weekend. You may need to choose your date and time so you are not competing with another wedding.

A preferred vendor.

While not all vendors need to be booked in advance, if you have your heart set on a particular caterer, a planner to mentor you through your wedding experience, or photographer, you should consider calling them to make sure they are open as you settle your preferred wedding date.

Local happenings.

Check the city calendar where you plan to get married. There may be a festival or home football game or other event that can affect traffic and room availability for out-of-town guests or for your honeymoon night.

Destination weddings or honeymoons.

Traveling outside your country of origin requires passports and possibly other travel documents that take time to process. Some locations may have other requirements, as well, such as spending a certain amount of time on location before applying for a marriage license.

Special considerations.

If there are special people in your life who have health challenges or work situations, live at a distance, etc, that you want to be present at your wedding, make sure you factor this into your decisions. Sharing your day with your closest family and friends can add to the joy of the day. Also think about what will be happening with your own health (seasonal allergies,

the time of month

), and work during the time you are choosing for your wedding. Will you be in school? Will you be able to get off work? Will you be able to take a honeymoon during that season?
Our very best  to you as you pick your wedding date! Are there other factors that you are considering as you choose your date? Let us know in the comments! Is there a special story behind your wedding date? Share it with us!
Happy Planning!